Solution Overview
Advanced Fusion of Cyberspace and Physical Space
All information is collected (big data) from physical (real) space through sensors and IoT
Artificial intelligence (AI) analyzes big data and feeds back high added value to the real space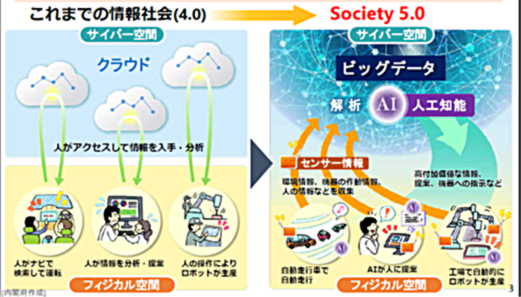 https://www8.cao.go.jp/cstp/society5_0/
https://www.keidanrensdgs.com/toward-society5-0-jp
Society 5.0 is a human-centered society (Society) that achieves both economic glowth and solution of social issues through a system that highly integrates cyber space (virtual space) and physical space (real space). It was proposed in the Science and Technology Basic Plan.
By incorporating cutting-edge technologies such as IoT, robots, artificial intelligence (AI), and big data into all industries and social life, aiming to achieve both economic glowth and the solution of social issues.
– Automobile:
– Communication / IOT:
– Industrial equipment / robots:
Environment / safety / CASE
Cooperation between cyberspace and real space
Automation
Semiconductor LSIs are becoming even more important as core technologies.
For example, the ICs currently used in automobiles are diverse, such as sensors, cameras, power, communications, ECUs, and memories, and further sensing and control technologies are required for autonomous driving in the future.
The Mechanism becomes Simple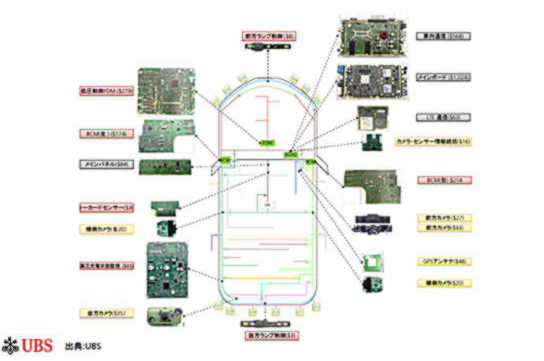 204 Electronic Devices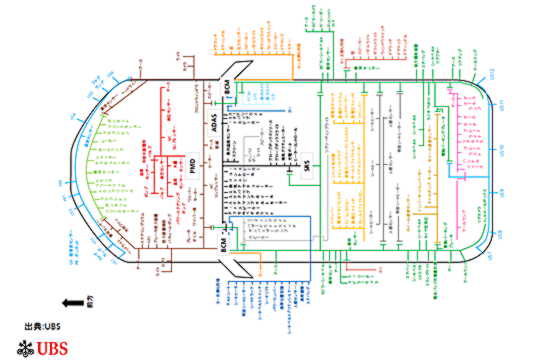 In addition, IoT is being used in all fields such as agriculture, logistics, transportation, construction, housing, by improving communication technology suitable for applications such as low power consumption LSI and LPWA / 5G, enhancing the cloud environment, and improving analytical power using AI. Also, LSIs with edge sensing and analog technology are required for many purposes.
Furthermore, AI and machine learning technologies, which have been put into practical use in recent years, are advancing methods for low consumption, low cost, and low memory capacity. As a result, it is expected to be applied to all edge parts such as IoT and in-vehicle, and to innovate sensing and interfaces.
Among these LSIs, mixed signals, memories, powers, display devices, etc. have a large analog portion using transistor characteristics, so they are mainly designed by hand. The delay in design automation compared to digital SoCs will be a further bottleneck in the future.
Jedat aims for automated design and high-speed, high-precision analysis technology for these devices.
The solution site introduces the following design flow.