Layout Verification
Design Constraint Driven Layout Verification
SX-Meister

DC-C
Improves design quality by reducing errors early in the layout process
Reduce rework and significantly shorten design time by preventing violations of design constraints.
It is possible to verify different design constraints for each instance and net,
which cannot be fully verified by DRC, LVS, or LPE, from the early stage of layout.
Ease of schematic-based constraint setting
Easy creation and editing of constraint rules using GUI
Display information needed to verify failure locations
Graphic color guidance display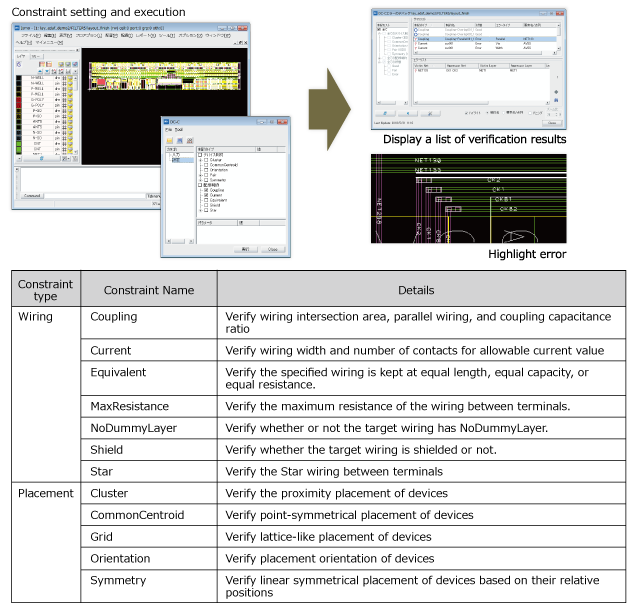 SX-Meister

Mentor Calibre I/F
Calibre execution from Ismo-Advanced and debugging by RVE
Shorten verification time by seamlessly incorporating the Calibre verification process into the SX-Meister custom automated design flow.
Directly launch Calibre during design to verify layout.
View and debug verification results directly.